And why the children of the wealthy are so vulnerable to the allure of groups like Nxivm.
In 2011, actress Catherine Oxenberg (the onetime Dynasty star) decided to go to a free presentation that was supposed to help her with communication and other business skills, because a friend would not stop singing its praises. It so happened that Oxenberg's daughter India, then 20, was home the night her mother was invited, so she came along.
It was a decision that has haunted Oxenberg ever since. The presentation turned out to be run by Executive Success Programs, the consumer-­facing branch of the now notorious cult Nxivm, and India Oxenberg soon fell prey to it. Seven years later; Oxenberg is struggling to free her daughter from the Albany-based Nxivm's clutches. The cult's leader, Keith Raniere, has been arrested, and Nxivm has been alleged to have branded female recruits with the initials of Raniere and the actress Allison Mack, one of the leaders of the so-called sex cult within Nxivm.
As a parent, you have to be prepared to do anything.
Still, the group's members, including India, seem to have maintained their ­allegiance to both Raniere personally and Nxivm as a whole. "It seemed benign and innocuous," says Oxenberg, who has written a book about her experiences, Captive: A Mother's Crusade to Save Her Daughter from a Terrifying Cult. "It didn't seem dangerous."
After the initial presentation, Catherine and India agreed to sign up for a five-day course. Catherine says that although she started having misgivings about the program, she nonetheless continued for several months. But by the time she left, India had become a "coach" in the program.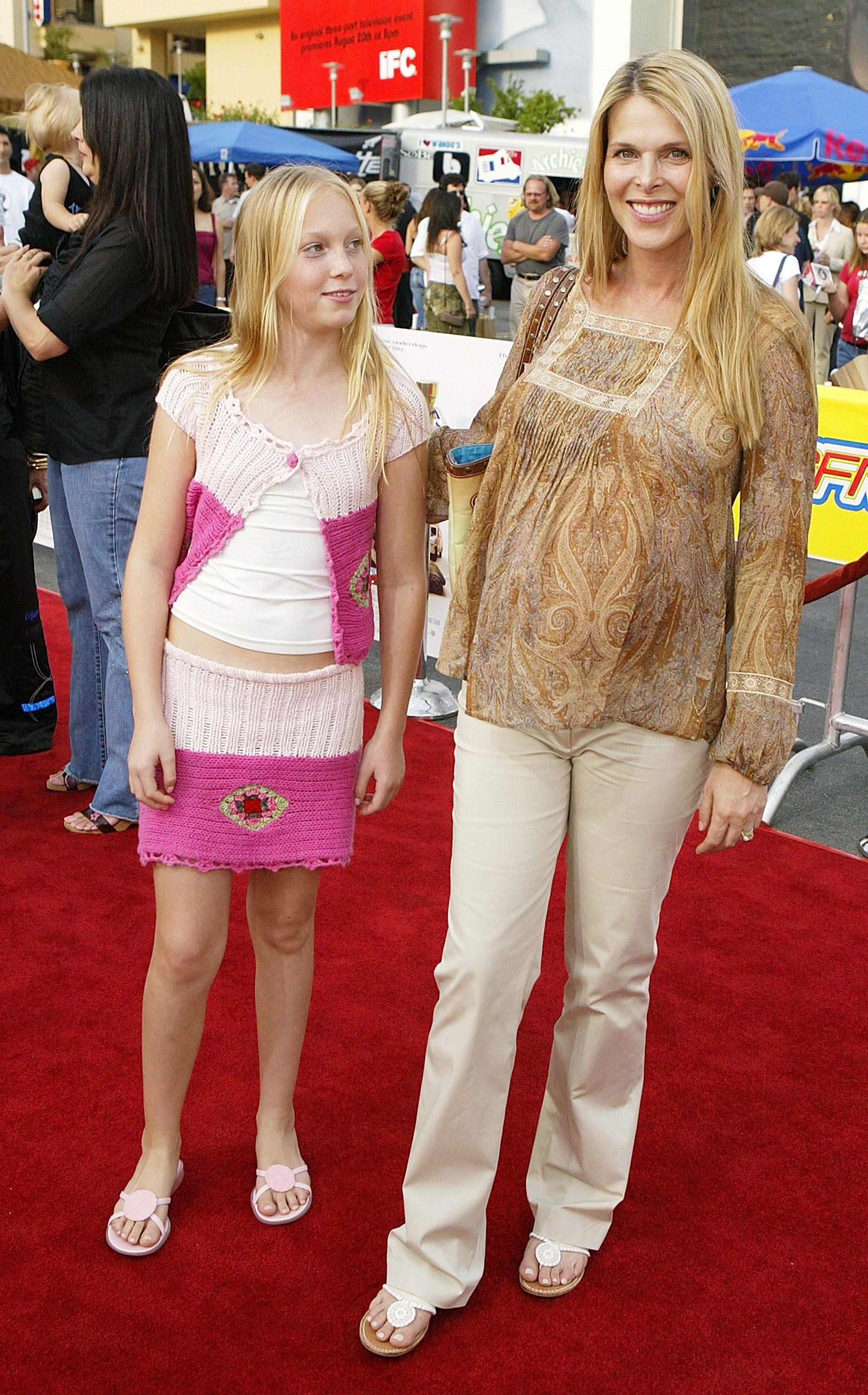 "My daughter is one of the most beautiful, idealistic, humanitarian, kind, caring people I've ever met," Oxenberg says. "And they tout themselves as a humanitarian group that wants to make the world a better place."
While experts say that anyone can be susceptible, for the wealthy there are a few cult recruitment methods that are especially dangerous. "Wealthy people are easy to guilt, and guilt is one of the main emotional buttons that get pushed by cults or cult recruiters," says Janja Lalich, a cult expert and author of
Take Back Your Life: Recovering from Cults and Abusive Relationships
.
"The other thing is, wealthy individuals, like anyone else, go through moments of self-doubt, questioning their behavior, their personality, their choices. In moments of vulnerability, that's typically when someone responds to the allure of a cult."
According to Oxenberg, two weeks before she and India went to the initial presentation, India's plans for a gluten-free baking company that she had been trying to launch with a friend had fallen through. "Her dream vaporized before she walked through the door of the first class," Oxenberg says.
Groups like Nxivm are adept at giving rich people a sense that their lives now have meaning. "If you have inherited great wealth, and you really didn't do anything to earn it, how do you make yourself relevant?" asks cult expert Rick Ross, author of the book
Cults Inside Out
.
"How do you tell people that you have a purpose in life besides riding horses and having an estate and going to social events?" (Nxivm famously did an event with the Dalai Lama in 2009, at which the Dalai Lama presented Raniere with a white scarf. Nxivm allegedly donated $1 million to the Dalai Lama before the event, although he has denied this.)
Wealthy people are often brought into a cult by other wealthy people, and Nxivm is no exception. Clare and Sara Bronfman, heiresses to the Seagram fortune, have been members for years; their money has reportedly bankrolled the group's operations and litigation for the last 10 years, to the tune of close to $100 million. Like Oxenberg, their father Edgar Bronf­man Sr. initially took a five-day "VIP" course, but he never got involved to the degree that his daughters did.
Other prominent members include Emiliano Salinas (son of the former president of Mexico), who is the head of the group's Mexican operation (though he has reportedly renounced the group), as well as former Smallville actress Allison Mack.
Wealthy individuals, like anyone else, go through moments of self-doubt. In moments of vulnerability, that's typically when someone responds to the allure of a cult.
Like similar groups that draw on the appeal of rich and famous members, Nxivm seems to understand that wealth, social cachet, and celebrity are the best tools to appeal to people from prominent backgrounds. "If you can get some celebrities involved, and some people with serious money, they will draw in other people with serious money," Ross says.
Lalich, who was a member of a political cult before leaving and becoming an expert on cults, recalls recruitment meetings at which she and other members would discuss strategies for luring affluent people into their organization. "We would assess the best way to get that person to emotionally respond to what we were saying, to determine what their weaknesses were. We would figure out where to push their buttons and figure out who the best people were to be in those recruitment meetings with them. We didn't pick just anybody—it had to be someone of the same caliber. It was all done very carefully and craftily."
The subject, Lalich says, never suspects that he or she "has been part of hours of planning this out in detail."
The night Oxenberg first went to a Nxivm program, one of the speakers was filmmaker Mark Vicente (he has since left the group and has spoken out about its practices). "I was a fan of his work," Oxenberg says. "He was someone who had a very successful career. That gave it credibility."
New recruits to any cult almost never know exactly what they're getting into. "That is by intention," Ross says. "It's very deliberate and manipulative. Someone would just be your friend or business associate, someone you admired or worked with, or knew from other projects."
Typically, says Ross, when rich people join a cult they are treated differently from the rest of the members—which is another way of appealing to people who are used to having their every whim catered to. "You're not going to be treated like a regular grunt," Ross says. "Celebrities, the very wealthy, and the very privileged are used to being pampered and handled with care. If you become involved in a group like Nxivm and you're a Bronf­man, you're treated on a godlike level."
Family members, like Catherine Oxenberg, can find the spell incredibly hard to break. Ross says that since the 1980s he has taken part in more than 500 interventions on behalf of people with friends or relatives in a cult. "The first thing I always tell people is, don't be confrontational, don't get in their face. Don't tell them, 'You're in a cult.'"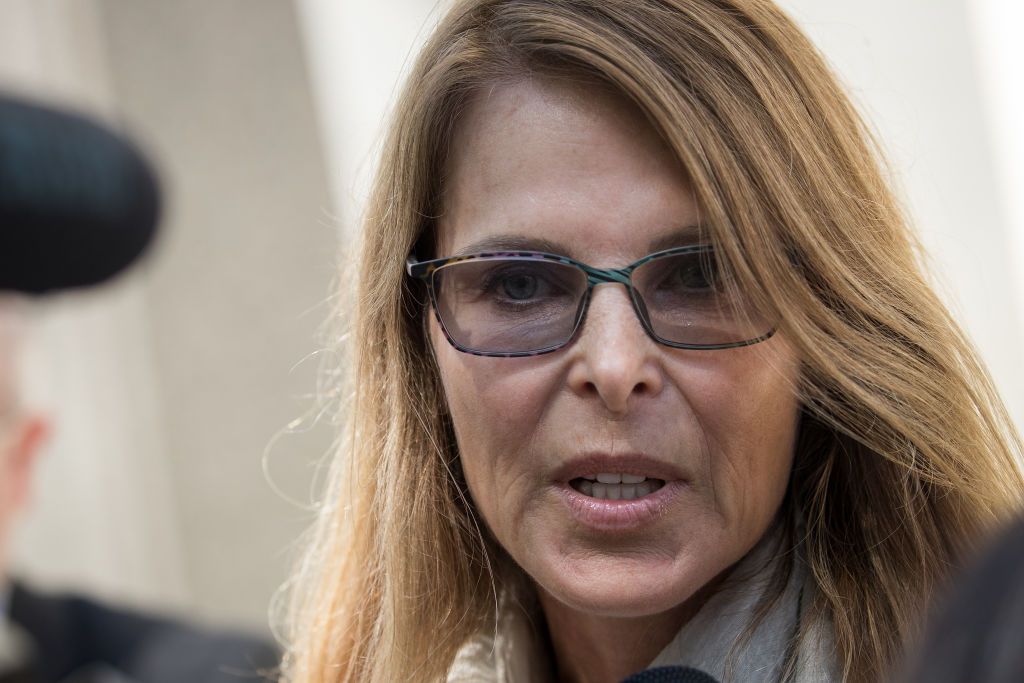 Ross also advises loved ones to read as much material on the group as they can in order to understand how coercive persuasion works. "Start to come to grips with what you're going to do. You may do an intervention, or you may decide to employ coping strategies and kind of wait and watch and not do anything quite as active."
"I think, as a parent, you have to be prepared to do anything," Oxenberg says. "You really need to understand the dynamics of being an enabler and what that is. Even if your child tells you they're fine, don't buy it."
Originally shared on
Town and Country Magazine
.